CATHOLIC PARISH OF ALL SAINTS
CAMPAIGN GOALS
The Gift of Giving
$500
Community of Care
Community of Care provides parishioners with free access to a caring, trained professional for assistance with issues such as health, relationships, parenting, disabilities, ageing, addictions, and budgeting.
Your $500 gift could allow Community of Care to reach an extra 40 parishioners in need.
$1,000
Sacramental Program
In conjunction with All Saints Catholic College, our Parish supports upwards of 150 school children and 20 adults undergoing RCIA annually.
Your $1,000 gift would provide sacramental program resources for 50 students for the year.
$2,500
Outreach & Evangelisation
Christ's last words in Matthew's Gospel were a command to "Go, and make disciples of all nations..." Here at All Saints we take this seriously, wishing to bring the joys of the Gospel to all around us. 
Your generous gift of $2,5000 would help employ a part-time worker to assist our priests in their outreach & evangelisation needs.
$5,000
Sound Equipment
Your $5,000 gift would provide sound equipment throughout the Church, serving its 2,500 parishioners and 150 hard-of-hearing.
​Your generous gift of $5,000 would ensure the best equipment for our parish, enabling all to hear and live the Word of God.
$7,500
Our Marian shrine, a current feature of our church, will have a prominent place in our new church. Our current statue of Mary the Mother of God will have its own side altar for private use and for Good Friday repose.
​Your gift would allow for the construction of a beautiful prayer space in our reparation chapel. 
$10,000
Your $10,000 gift would greatly contribute to our biggest project of them all - rebuilding our church. This is no small feat and we would not be able to do it without your heroic contributions for our future. 
Your gift would allow for the continued construction of our church. A dedicated part of the church would be built in your honour with a plaque commemorating your generosity.
HAVE A QUESTION?
Please don't hesitate to contact us. We will endeavour to get back to you as soon as possible.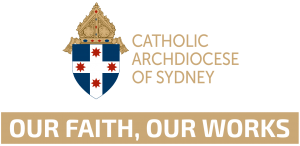 DEVELOPMENT AND FUNDRAISING OFFICE
Interested in learning more? Reach out today by contacting: