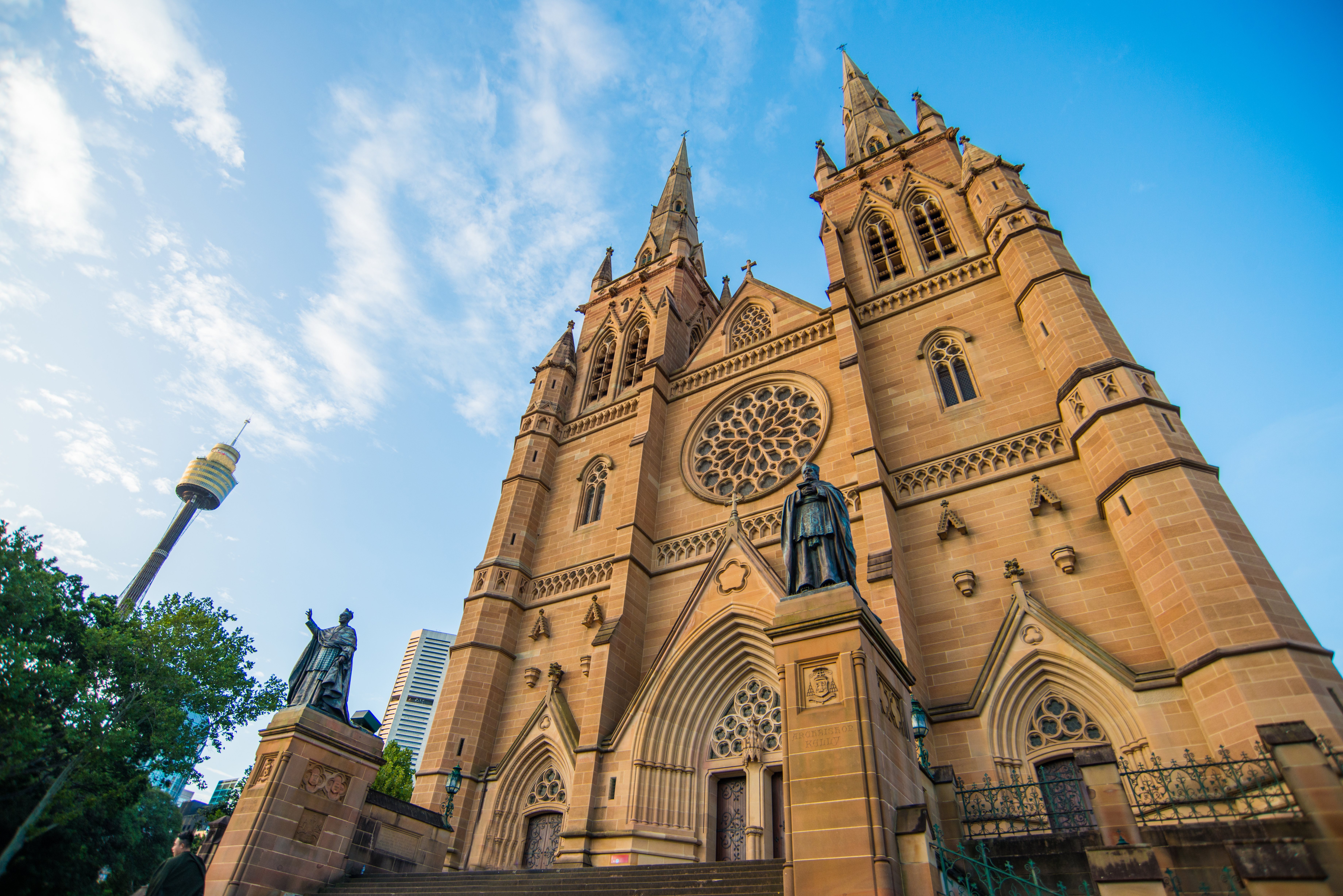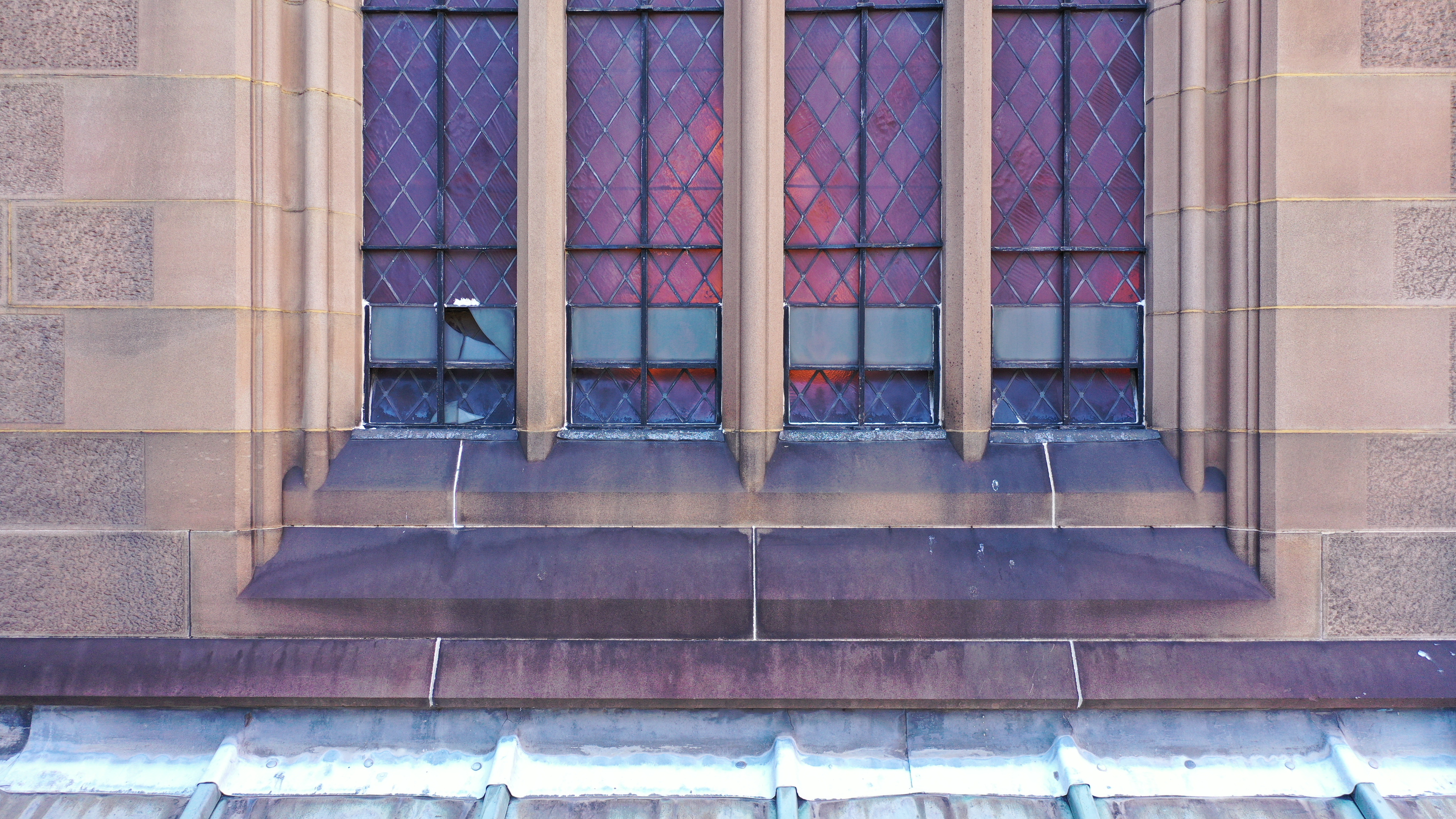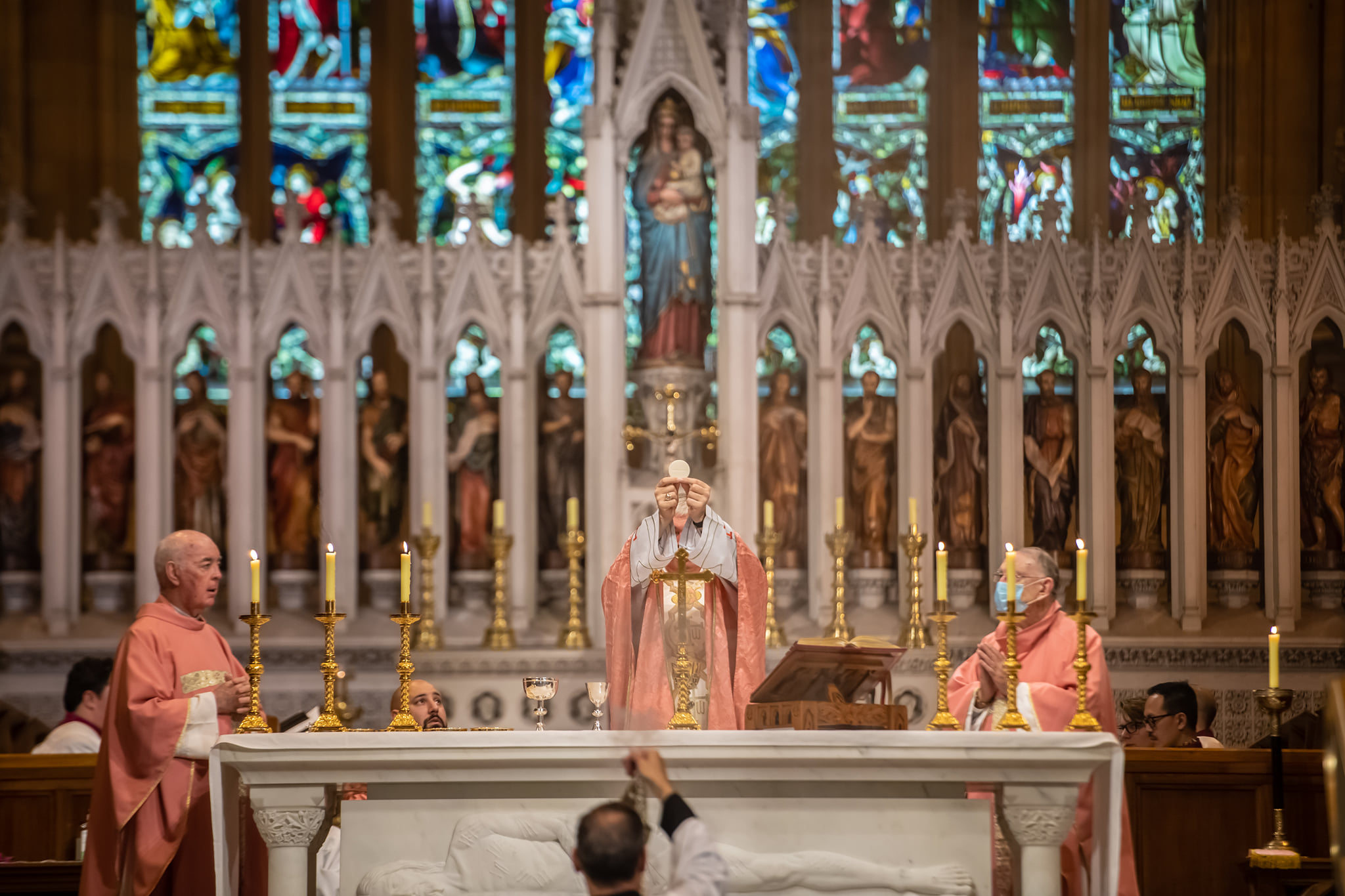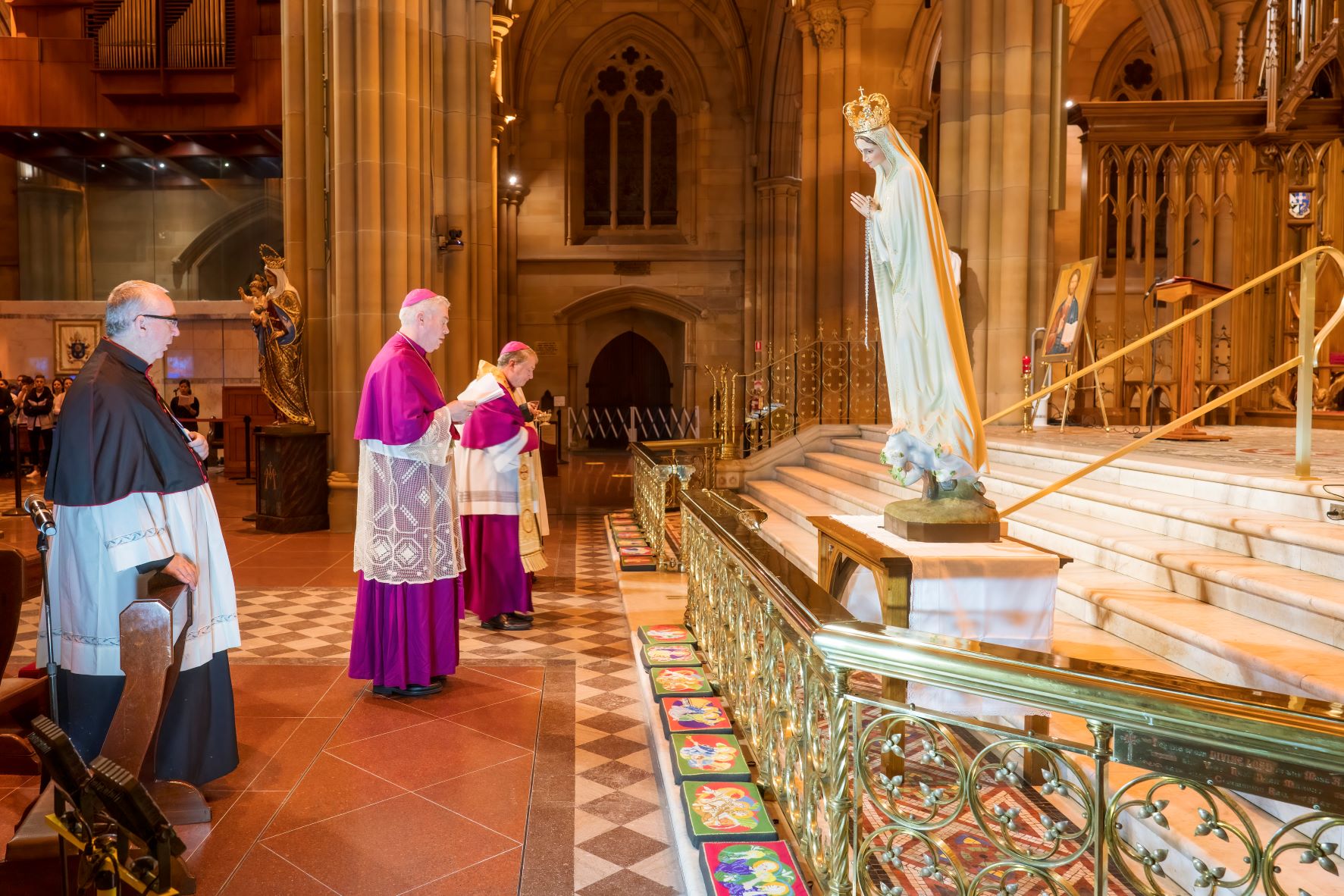 ST MARY'S CATHEDRAL NATIONAL TRUST
St Mary's Cathedral is a beacon of hope, a spiritual home, and a source of life and inspiration for Catholics in Australia. 
Join St Mary's Cathedral for Easter 2023. 
Like our faith, the continued existence of our beautiful cathedral is made possible by generous people supporting the church and our ministry.
In 2023 we have embarked on a major restoration of the beautiful clerestory windows, which are at risk of collapse from over a century of pollution, weather damage and deterioration.
Your support to the St Mary's Cathedral National Trust will ensure that our Cathedral remains standing for years to come. 
Starting in 2015, the Archdiocese began much-needed roof repairs to keep our Cathedral intact. Over the past few years, the Roof Restoration team worked hard to replace the old roof tiles with brand new ones, finally completing the project in late 2021.
The tiles were imported from Bangor, Wales and are designed especially to weather our vastly hot and cool temperatures. They are a 'Heather Blue' and a new Cwt-Y-Bugmail 'Grey' colour which provides an attractive shine to our Cathedral's roof. This complements the original design layout from the 1800s.
We are pleased to announce that the Roof Tile Appeal has been successfully completed. Thank you to all who were involved in making this historic restoration.
The Stations of the Cross are a striking reminder of the passion and death of Jesus Christ and His sacrifice to redeem the world.
In 2020 and 2021 there was a significant effort to bring these stations back to life. It was a laborious process, but through your support the conservation team, based in Alexandria, carefully and masterfully restored these Stations of the Cross. From deploying scissor lifts to bring down the stations, to inspecting, re-painting and repairing damage, there is significant work involved. 
All fourteen Stations were successfully sponsored. We thank you sincerely for your generosity in restoring these Stations and preserving these spiritual masterpieces. 
ST MARY'S CATHEDRAL NEWS AND TESTIMONIALS
|
Running right up until Christmas day, the light display and projections are one of Sydney's favourite holiday traditions.  Drenched in Christmas lights and sparkling visual ...
For 2,000 years the Catholic Church has worked to spread the faith, live charitably and care for our elders. Catholics continue this work in Sydney today.
Donate today to help restore and preserve the heart of our Catholic Faith in Sydney!
Or download the Our Faith Our Works App
Alternatively, you can donate via:
St Mary's Cathedral conservation appeal National Trust of Australia NSW ABN 82 491 958 802