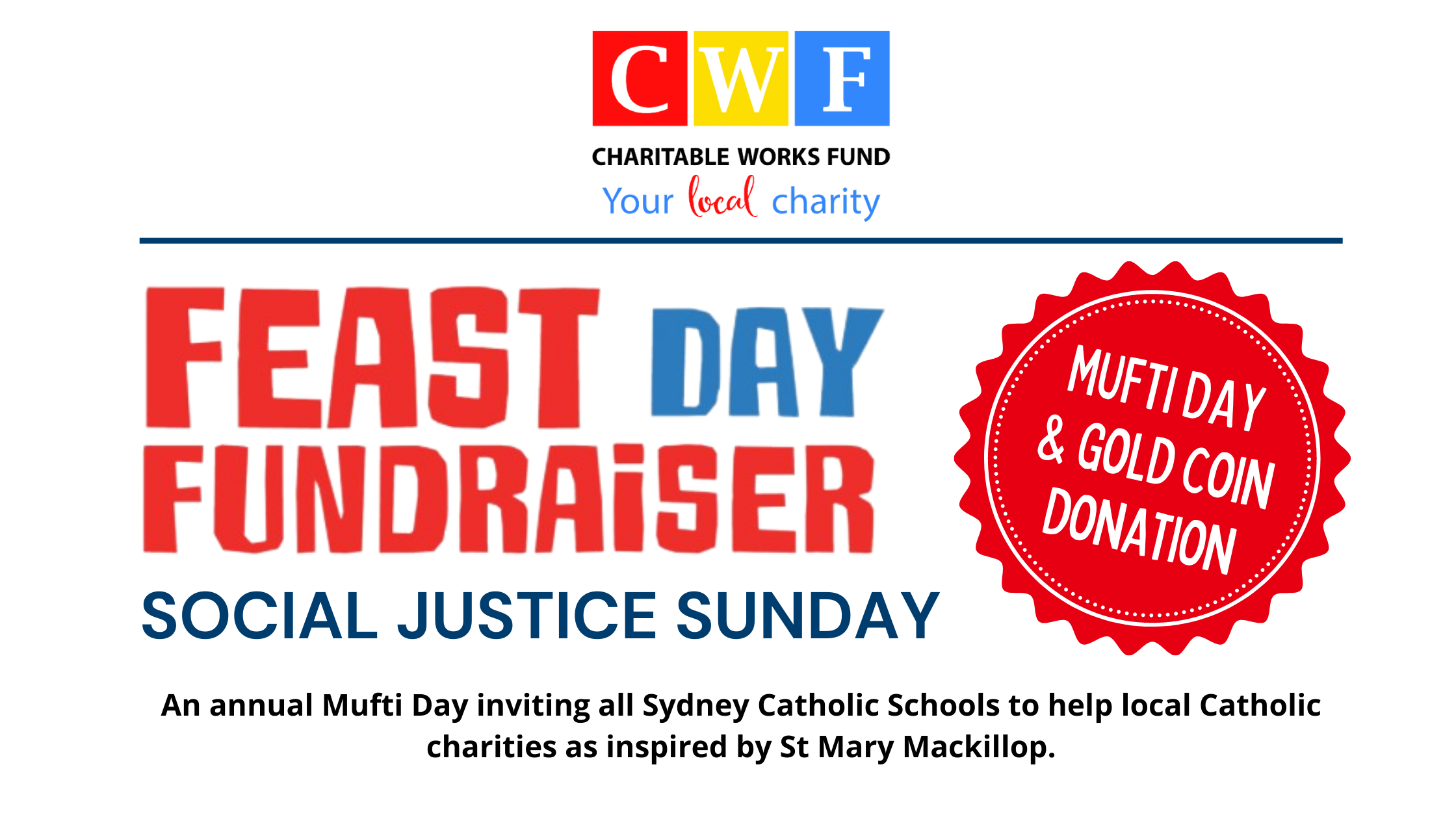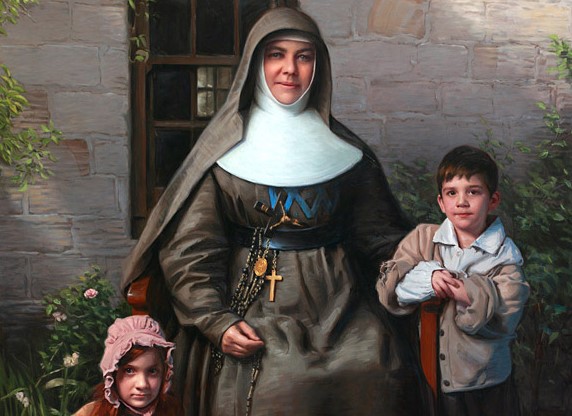 St Mary Mackillop plays an important role in Australian Catholicism as she is our first and only Saint. She lived a life of goodness, humility, poverty and prayer; she took care of the orphans and those experiencing difficulties and hardship.
Today, many people experience poverty and homelessness, mental health issues and disabilities. St Mary, like all the saints, can help us.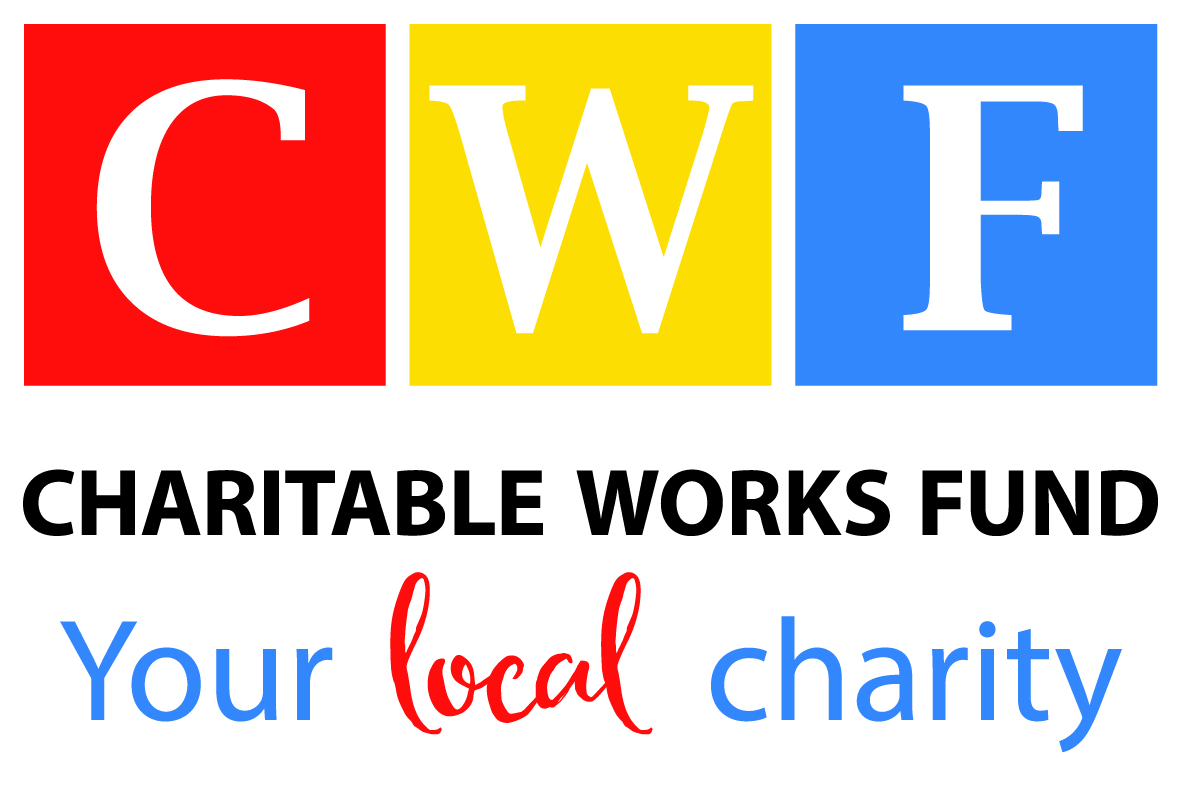 The Charitable Works Fund (CWF) is responsible for collecting funds for the purpose of supporting the charitable and pastoral works of the Catholic Archdiocese of Sydney.
It is your charity, the charity of the Sydney Catholic community, and your local parish. Click below to find out more about the great work that CWF supports!
OVERVIEW
The Catholic Archdiocese of Sydney, in collaboration with Sydney Catholic Schools, celebrates Social Justice Sunday and the Feast of St Mary Mackillop – by encouraging students to donate a gold coin to support the Charitable Works Fund (CWF).
This year's Feast Day Fundraiser will be around Social Justice Sunday, the last weekend of August 2022 or a date suitable for your school.
PURPOSE
The purpose of this initiative is three-fold:
1. Increase Awareness and Devotion to St Mary Mackillop
2. Grow awareness of Social Justice Sunday
2. Share the Joy of Giving by supporting our Charitable Works Fund agencies with a gold coin donation.
MATERIALS
To best support you in organizing this CWF Schools Appeal, the Catholic Archdiocese has created a suit of materials for Primary and Secondary schools alike. Use of these materials is optional.
If you have any questions or issues with accessing any of the above materials, please contact:
Bethany Marsh
Fundraising and Marketing Manager
bethany.marsh@sydneycatholic.org