COMPLETE OUR FAITH AND OUR WORKS COMMUNITY SURVEY TODAY!
To continue this good work, we are seeking your advice. Please complete our Community Survey to share your thoughts and help shape the way we support our ministries going forward.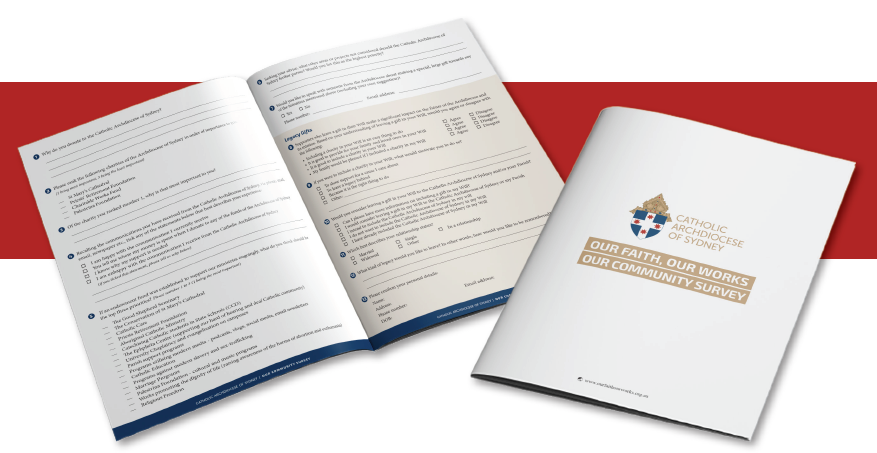 For 2,000 years the Catholic Church has worked to spread the faith, live in hope, and act in charity. Catholics continue this work in Sydney today.