What's New at St Mary's Cathedral
MARIAN CONSECRATION OF THE WORLD
Saint Mary's Cathedral is the beating heart of the Catholic Church in Australia, and it has been the centre of a whole host of events and happenings of late. Just in the last three months, its sandstone bricks have witnessed an historic Marian Consecration, Holy Week, Easter, Pentecost, public pro-life displays, and more.
Joining the Holy Father in Rome, thousands of parishioners led by Archbishop Anthony Fisher OP were in attendance for the historic Rite of Consecration of Russia and Ukraine to the Immaculate Heart of Mary at 3am on 26th March, timed to coincide with a similar ceremony in the Vatican. Not only was this event significant in its placement in the last century, but it was celebrated on the feast of the Annunciation, and traditionally the first Good Friday.
Fr Simon Ckuj, of the Ukrainian Catholic Church, said that the Consecration had been a powerful reminder of the universality of the Church. The Russian Catholic communities
were also in attendance.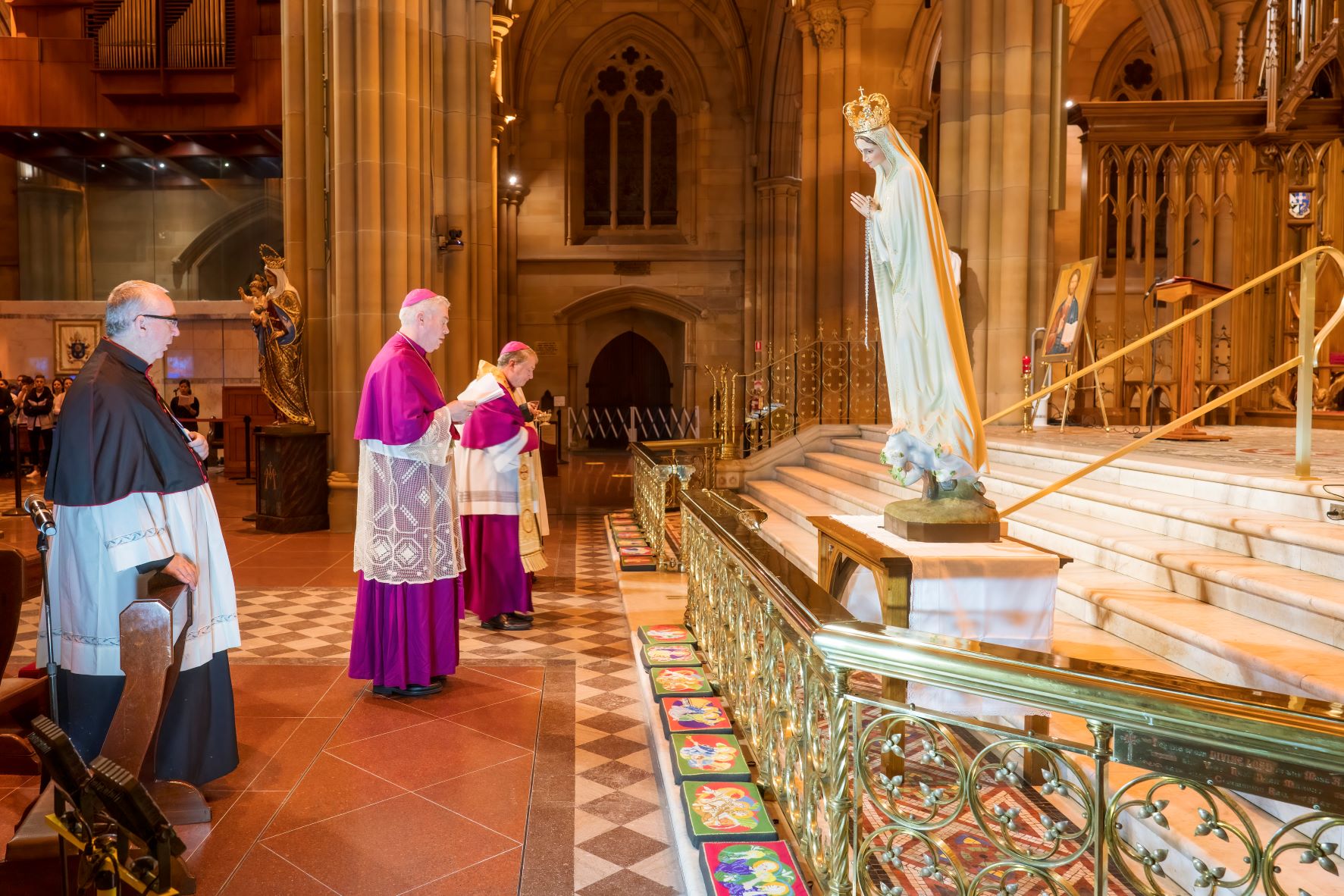 200 YEARS OF THE FOUNDATION STONE AT ST MARY'S CATHEDRAL
Archbishop Fisher presided over a Mass commemorating the laying of the foundation stone of the new St Mary's Cathedral, marking its 200 year anniversary on 8th May, 2022. While the 200th year was actually October 1821, the 8th May marks the 200th anniversary of the arrival of Australia's first sanctioned priests – Irish-born Fr John Joseph Therry and Fr Philip Conolly. The priests sailed from Cork on a convict ship to celebrate Mass in the New South Wales colony after decades of hostility from the NSW government, in a time when public Mass was forbidden despite the growing number of Catholics among soldiers and convicts.
The day was marked with a Commemoration Mass celebrated by Archbishop Anthony Fisher OP. The Cathedral is also pleased to announce the return of Scholarship at the Cathedral after a lengthy hiatus during covid restrictions. Scholarship at the Cathedral is an initiative of the Archdiocese, in partnership with the University of Notre Dame's Institute for Ethics and Society. It hosts public lectures in the crypt of the Cathedral, delivered by eminent intellectuals, which serve the purpose of furthering the Archdiocese's contribution in the forum of intellectual life and public discourse.
You can read Archbishop Fisher's homily here.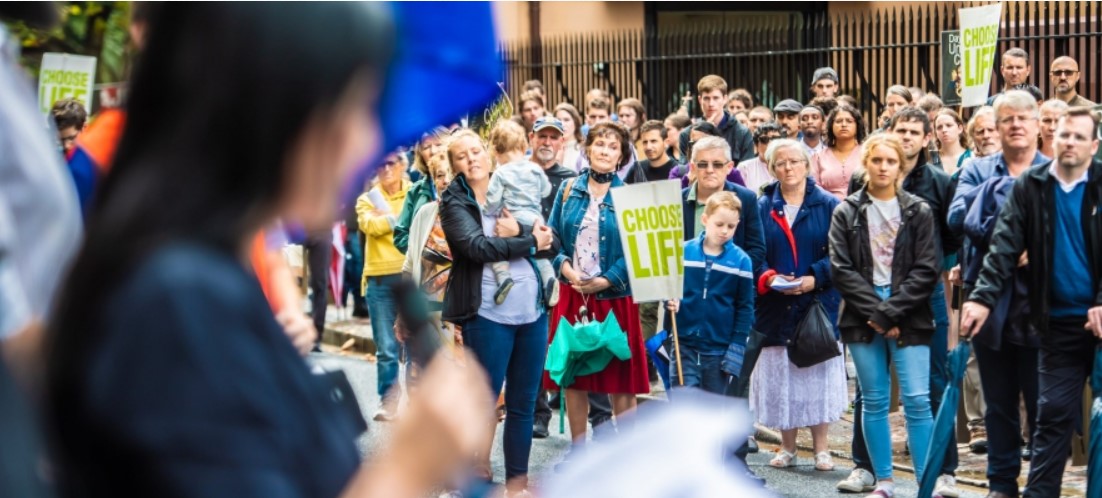 DAY OF THE UNBORN CHILD
Marking the same day was the Feast of the Annunciation, a day internationally recognised as the Day of the Unborn Child. It marks the day the Lord became incarnated in His mother's womb, and hence is a day of celebration and remembrance of the dignity of the unborn. It is also a day to remember the millions of unborn children whose lives have been abruptly ended by the violence of abortion.
The Day of the Unborn Child was remembered at the Cathedral with its annual Mass, procession to Parliament House, address, and benediction at St Mary's Cathedral. Bishop Danny Meagher was in attendance.