A Choral Christmas Celebration 2022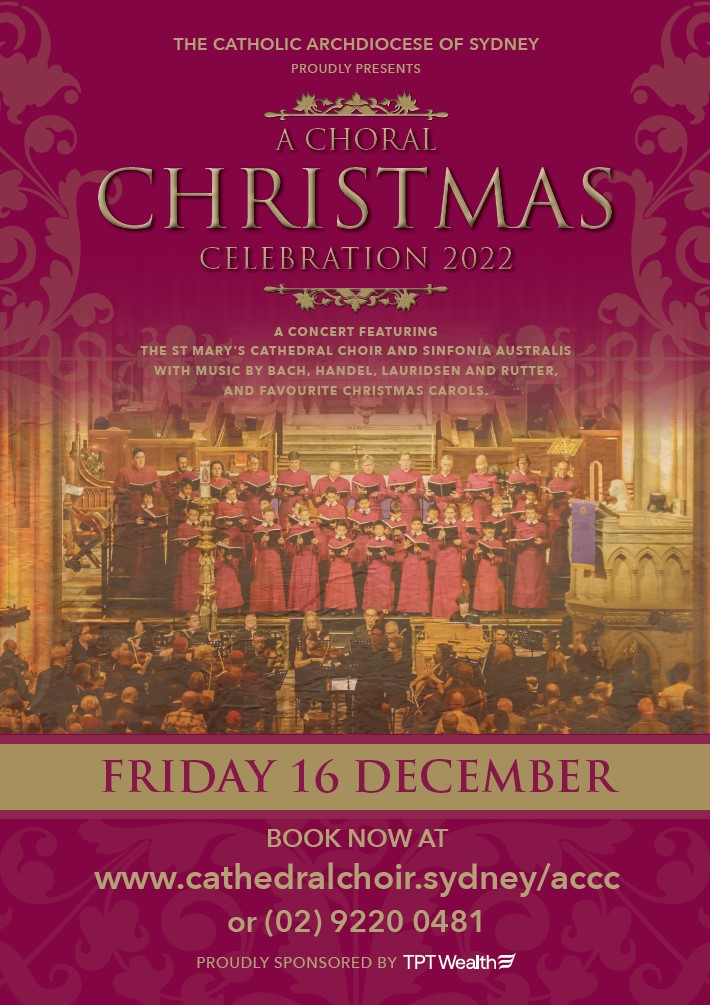 "There is nothing like the traditional Christmas experience: Choristers singing beautiful music in such an inspiring building at this special time of year. What a great way to start Christmas!"

— Thomas Wilson, Director of Music, St Mary's Cathedral
On Friday 16th December, come to St Mary's Cathedral for carols and Christmas joy at our annual, and much anticipated, A Choral Christmas Celebration concert. Year after year sell-out crowds have been delighted by this traditional Christmas experience, where the world-famous Saint Mary's Cathedral Choir and celebrity readers offer glorious music and verse sure to gladden every heart with Christmas cheer. From Once in royal David's city to excerpts of Handel's Messiah, there will be glorious music to celebrate this festive time of the year for the young and the young at heart.
The concert, accompanied by orchestra Sinfonia Australis, will feature music by J S Bach, Handel, Lauridsen, Rutter, and others. Prominent public figures will read seasonal texts, both sacred and secular, and the Archbishop of Sydney will give a Christmas reflection (at the 7 p.m. performance only).
The highlight for many audience-members will be the opportunity to join in singing with the choir and orchestra for such favourite carols as O Come, All ye Faithful, Hark the Herald Angels Sing, Once in Royal David's City, and more.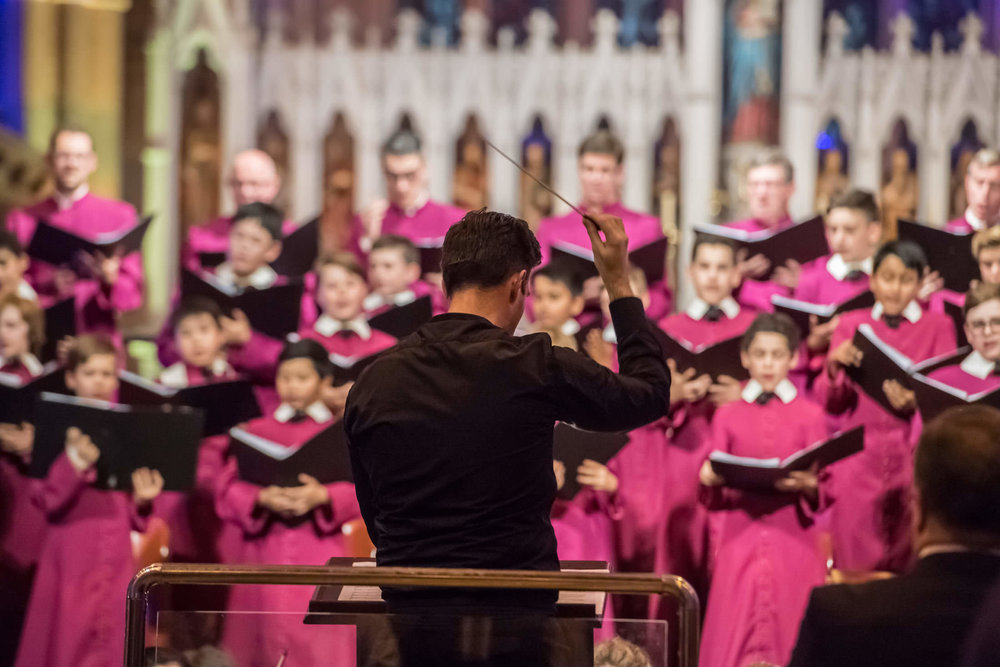 Tickets are available for purchase here. 
The Director of Music
Thomas Wilson has been Director of Music at St Mary's Cathedral since 2010. Originally from New Zealand, he moved to the UK in 2003 to study at the Royal Academy of Music, and then worked at Ealing Abbey and Westminster Cathedral. Since coming to Sydney he has established a regular schedule of daily choral liturgical services. He led the Choir on a tour to Rome in October 2011 and again this year to celebrate the Choir's bicentenary. Read more about him here.
Sinfonia Australis
The chamber orchestra Sinfonia Australis is made up of Australia's finest players. Originally set up to work with the chorus Cantillation, Sinfonia Australis has developed a life of it's own particularly in the recording studio. The group has made a number of CDs – including The Fauré Requiem, the aria winning CD The Voice with bass baritone Teddy Tahu Rhodes, Souvenirs with oboist Diana Doherty, the Four Seasons with flautist Jane Rutter and the complete set of Beethoven piano concertos with pianist Gerard Willems, amongst others. The last of these was also recorded for DVD, and has won a number of awards. Other projects include Operatunity, a co-presentation between ABC TV, ABC Classics and Opera Australia, CDs with Sara Macliver, David Hobson, Teddy Tahu Rhodes, Jane Sheldon, Annalisa Kerrigan, Sally Maer and Shu Cheen Yu. Sinfonia Australis has also recorded sound tracks for several feature films including The Bank and The Boys.