Cathedral Christmas Celebrations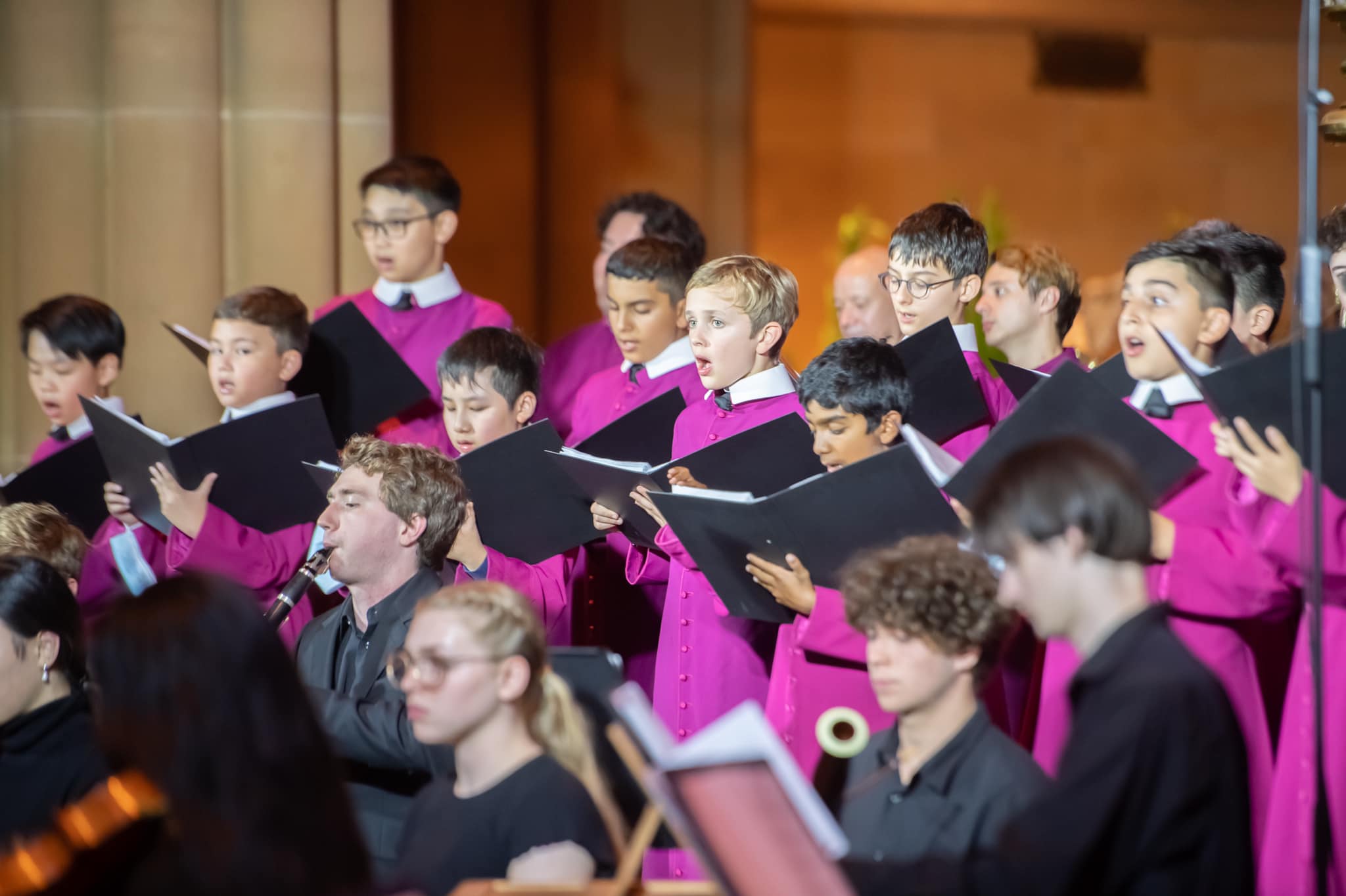 In the weeks preceding Christmas, the Cathedral Choir was joined by the Sydney Youth Orchestra as they performed beloved Christmas classics at the annual Cathedral Christmas Celebration.
While audiences enjoy listening to readings, polyphonic arrangements and the orchestra, there is nothing greater than lending your own voice in singing their favourite carols in the baroque splendour of St Mary's. This evening of festive cheer has become a beloved part of Sydney's Christmas tradition. We hope you will join us in subsequent years.
Here is the Choir performing Pierre Villette's O Magnum Mysterium – a Christmas favourite.
In attendance at the Cathedral Christmas Celebration was Gareth McCray OAM, Little Pattie, the Hon. David Elliott MP, Lynne McGranger, Andrew West and Lord Mayor Clover Moore.
The St Mary's Cathedral Choir is proudly supported by the Palestrina Foundation, which exists to promote sacred choral music and provides continual education for boy choristers, choral scholars, and organists.
Please consider making a donation to preserve our tradition of sacred choral music today.