Download the 'Our Faith Our Works' App today!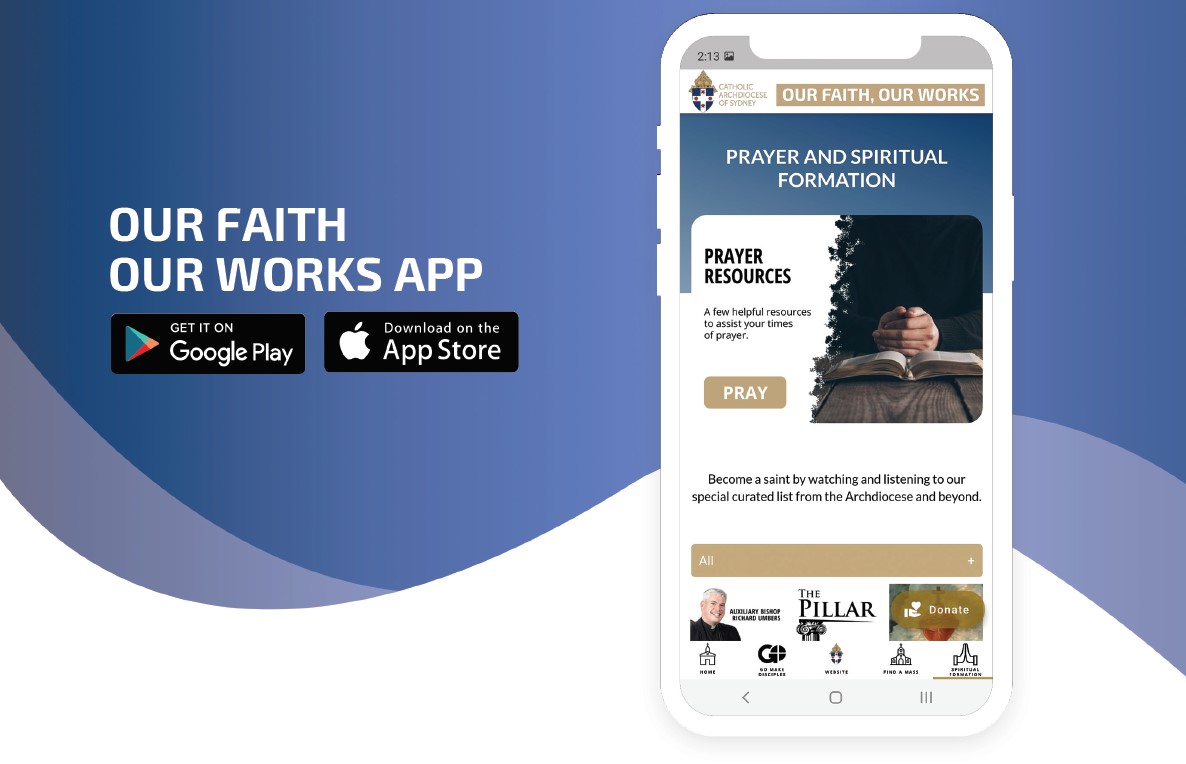 Imagine having the latest and best Catholic resources available at your fingertips.
Now imagine having access to Mass and Sacramentals at the touch of a screen.
And finally, imagine having the ability to financially strengthen our Church from the comfort of your living room.
Well, imagine no further! The comprehensive 'Our Faith Our Works' app is here to serve Catholics across Sydney, and beyond.
This app provides rich resources, including the famed 'Bible in a Year' podcast, spiritual meditations and reflections, local Catholic news, and so much more.
Whether in the living room or on the road, you can locate your nearest parish and access all available Masses, any time of day.
Building parishes and communities has never been easier. Whether responding to a parish appeal in a pew or on their couch, you can now set up monthly regular donations to your parish, using a PCI-compliant and secure donation gateway.
Download the 'Our Faith Our Works' app – available through the App Store and Google Play. Take this time to spiritually recharge to strengthen our Church today!