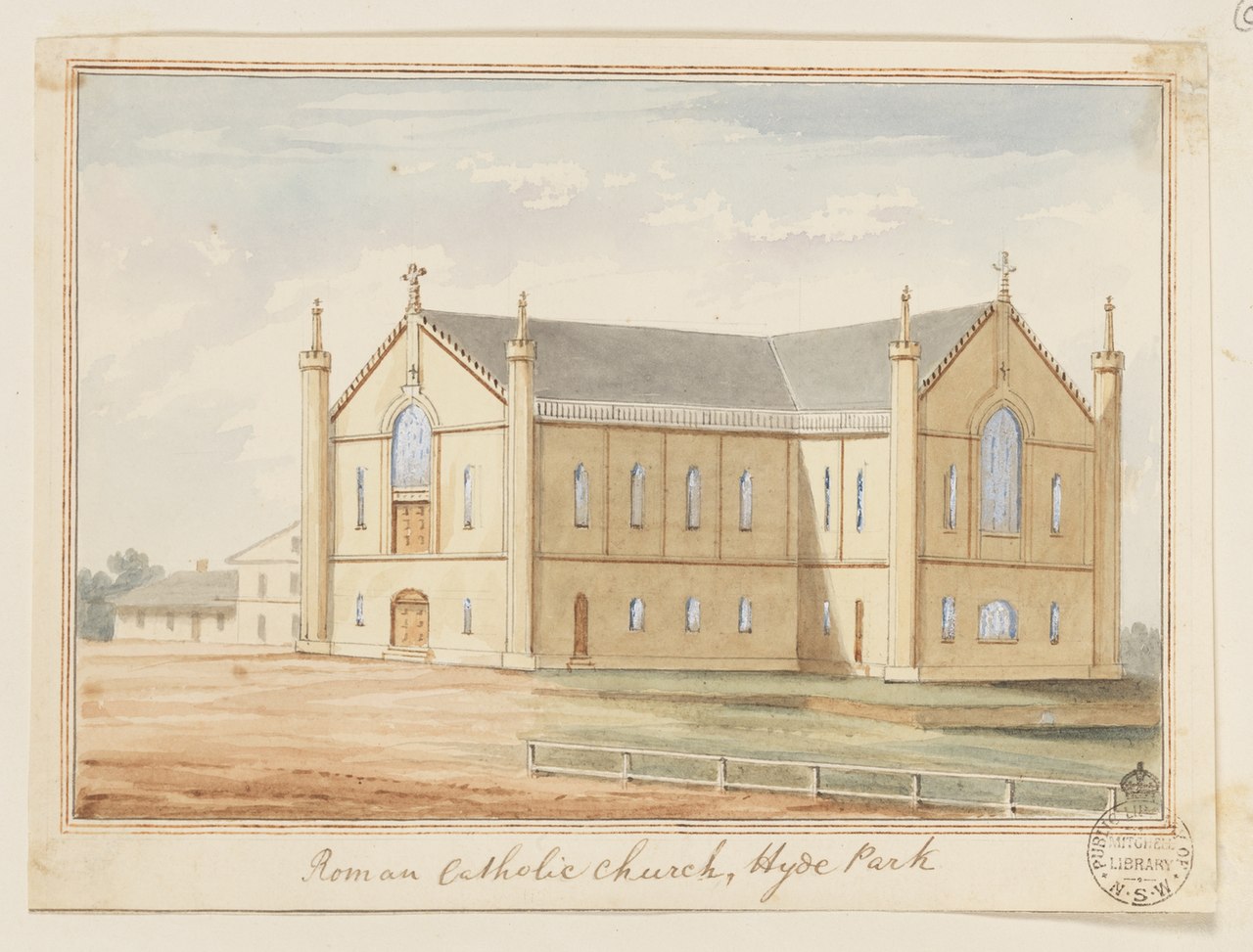 St Mary's Cathedral was originally constructed overlooking a barren area upon which the bricks for Governor Lachlan Macquarie's buildings were made. That area is now Hyde Park, with avenues of trees and the Archibald Fountain.
The foundation stone for the first St Mary's was laid on 29th October 1821 by Governor Macquarie. Built by James Dempsey, it was a simple cruciform stone structure (as above) which paid homage to the rising fashion of the Gothic style in its pointed windows and pinnacles. This year marks the 200th anniversary of the foundation stone being laid for this simple cathedral – a turning point in the history of the Catholic Church in Australia, which for many years had undergone trials and sufferings in the new settlements in Sydney.
St Mary's, constructed originally as a church, was not designated a Cathedral for another 15 years after its construction. The Roman Catholic Church did not have a Bishop or Archbishop until 1835, when John Bede Polding became the first appointed Bishop in Australia. Some thirty years later, after modifications to the building, it tragically caught fire and was destroyed.
The then archdeacon, Fr McEnroe, immediately set about planning and fundraising in order to build our present cathedral, based upon a plan drawn by Archbishop Polding himself. Polding's vision is what now stands today.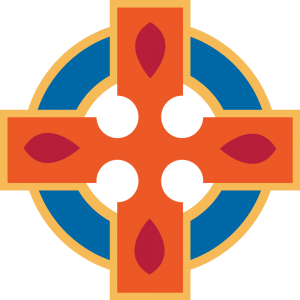 Please consider making a donation to preserve our beautiful St Mary's Cathedral today.