A man who sees with the heart
Monsignor John Usher is a retired priest who has left a remarkable legacy.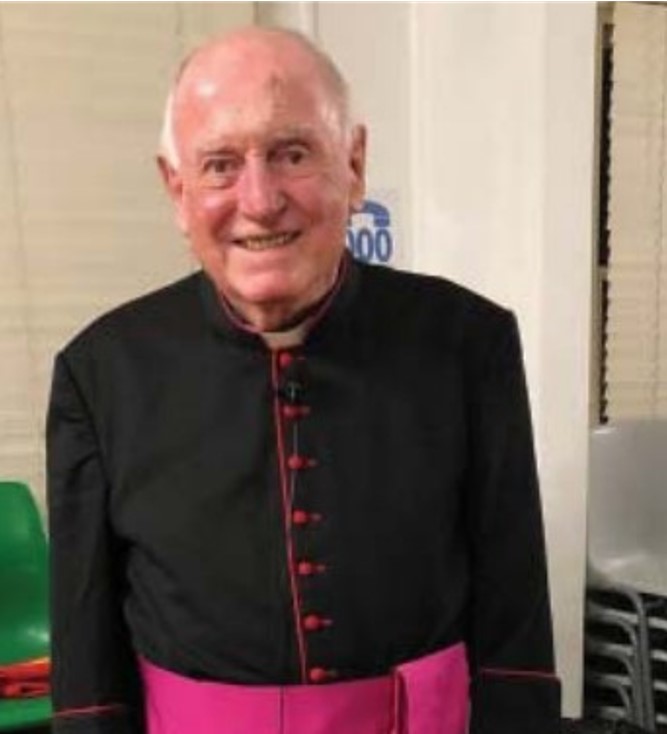 Early Life & Centacare
John Joseph Usher was born and lived his early life in Five Dock, Sydney. After an early education at Domremy College, and St Patrick's Strathfield, he began working for the Australian Bureau of Statistics while studying commerce.
He entered the Seminary at 25 years of age, and was later ordained in 1972. As a priest, he has served the parishes of Mt Pritchard, Balgowlah, Golden Grove, Dundas Valley, Blacktown, Rozelle and Mortlake. During those years, he undertook studies in Social Work and later became the Director of then-Centacare (now CatholicCare) – a position he held for a quarter of a century.
Mons Usher, alongside his fellow Centacare contemporary, Bill Gilroy, was a stalwart for social welfare in the state. These two men were the architects of many of Centacare's major achievements, including the introduction of employment programs for people with a disability, foster care, adoption services and those with substance abuse problems.
Richard Haddock AO KSG, the Chair of CatholicCare, remarked that Mons Usher was marked with the "qualities that make excellent leaders".
The Australian Government shared the sentiment, and Mons Usher was formally recognised for outstanding commitment to the welfare sector & services to the community when he was presented with an Order of Australia (AO).
To further mark his marvelous achievements and outstanding character, Mons Usher also became a prestigious Prelate of Honour in 2009.
Later duties
In his Apostolic Exhortation to holiness Gaudete et Exsultate, Pope Francis writes: "Nothing can destroy the supernatural joy that adapts and changes, but always endures."
Adaptation and change are challenges that we all embrace from time to time – and this is especially true of the priesthood. While Mons Usher was particularly gifted with the ability to reach those on the fringes – the poor and marginalised, those with disabilities and in foster care and adoption services – this did not stop him from adopting the challenges of parish life and Archdiocesan ministry with gusto.
Upon retirement from Centacare (CatholicCare), Mons Usher became both parish priest of St Patrick's, Mortlake, and the Chancellor of the Archdiocese of Sydney – two positions with enormous responsibility.
As parish priest, Mons Usher lived the daily sacramental reality of his faith. It was in this role that he was "overjoyed" to witness the hundreds of marriages, to baptise countless infants, to welcome newcomers to the church, and to stand with so many families in times of joy, worry, sadness and loss.
Mons Usher's spiritual joy adapted and changed to suit whichever tasks were required of him; whether that be overseeing projects in social work on a national scale, or guiding a parishioner along with gentility and meekness.
Mons Usher bid his active priestly duties farewell upon his retirement from St Patrick's in 2019. He was "humbled and overwhelmed" by the kindness of all his parishioners upon his announcement of his retirement. In his farewell letter, he expressed gratitude at the "hundreds, if not thousands" who made his role a "supernatural joy".
"You are, what we call in Oz, a good bloke", spoke one former parishioner. "How many clergy, religious and lay people have you assisted, because you have seen with the Heart? I know, because I am just one of them".
Retired priests do not stop their ministries altogether, but rather move on to "lesser duties", meaning they assist in various parishes when requested to do so.
Suffice it to say, Monsignor Usher has left an indelible mark on the countless lives he has touched over the years. We wish him well as he continues his "lesser duties" amid retirement.
Your generosity continues to provide our retired priests with the personal care they need – including accommodation, car expenses, health care visits, insurance, medicines and other living expenses.
Thanks to you, Monsignor John can more effectively continue his ministry, even in retirement.
Your donation of $50 will in turn become $150 with the Archdiocese of Sydney committing to give $2 for every $1 donated – tripling your gift. Please donate today.
We have journeyed through another difficult and isolating year due to COVID. Please continue to pray for the well being of our retired priests, our Catholic community, and our neighbours around the world.
Thank you in advance for your support.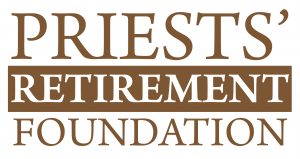 To support our retired priests of the Archdiocese, please give today!