Rosa's Story – CatholicCare's Communities of Care Program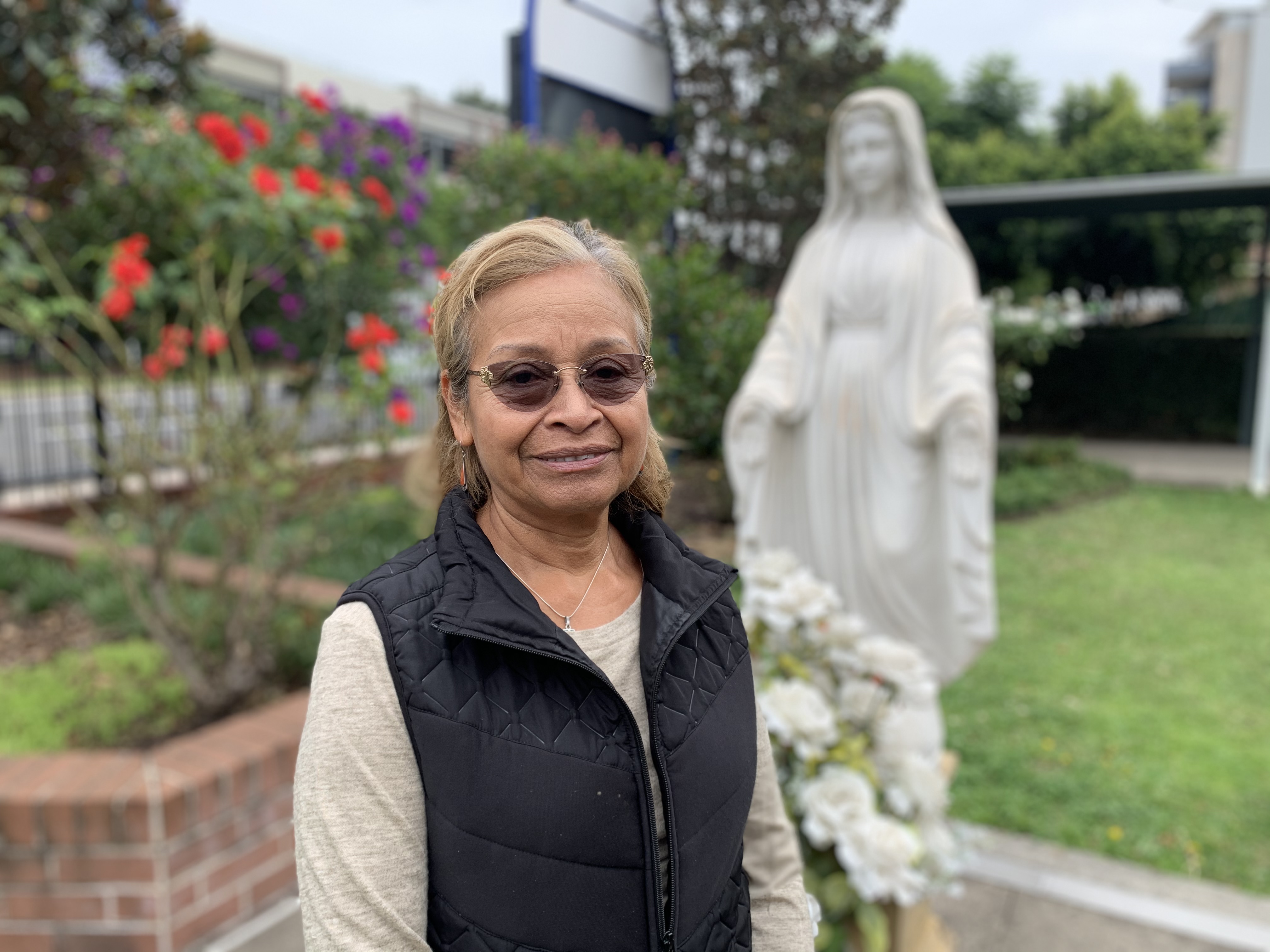 Rosa, a client of CatholicCare's Communities of Care Program.
CatholicCare's Communities of Care Program places a community care worker directly in the parish to provide practical support for the whole community. Rosa, a beneficiary of this program, shares her experience.
I met Juliette (CatholicCare's Community Care Worker) after mass one day where she explained her services. I took one of her business cards to have a think about it because my husband had just passed away and I thought it would be nice for me to talk to somebody.

I called her and she helped me with my grief.

My emotions were so upside down, but she was very patient, helpful and open minded. She helped me to better understand what I was going through and to realise that grief is a process. Until you live it, you don't really know. It's also a time when you really need someone to talk to.

I found our sessions very helpful and she referred me on to receive further grief and loss counselling which is still helping me through my grieving process.

I feel blessed that she was there to help me, otherwise I wouldn't have known where to turn.