St Mary's Cathedral in 2020
From bushfires to COVID-19, 2020 has been difficult for all of us in one way or another, but even in these difficult times, Our Mother Cathedral has continued to be a source of light and faith.
As smoke filled the air over Summer, thousands gathered in prayer at St Mary's Cathedral for those who died fighting Australia's bushfires, those who were injured or lost property, and in thanksgiving for those who have been fighting, as well as prayers for much-needed rain.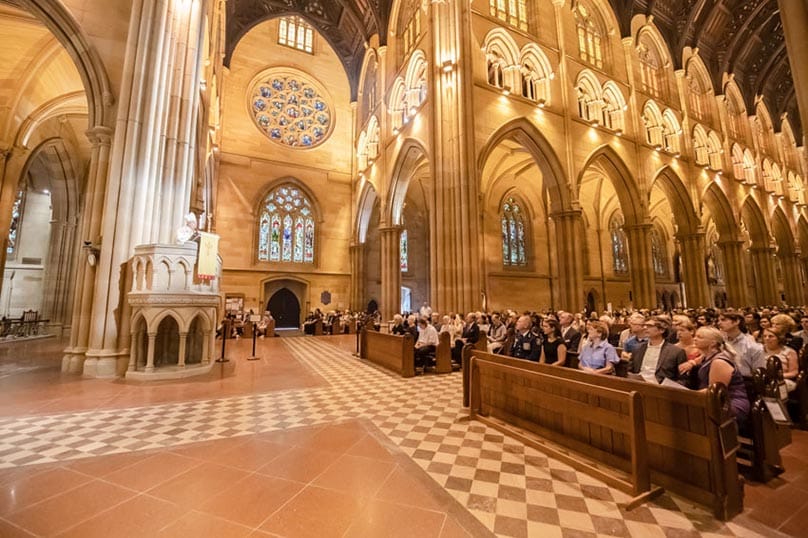 In March, when Sydney's COVID restrictions reached new heights, Archbishop Fisher and the Cathedral team quickly adapted to make sure that the Gospel was still preached. Every week, his Grace joined us for Mass as parishioners across Sydney (and Australia!) participated from home via Livestream. Further, the Ephpheta Centre's AUSLAN translators joined, making sure that our brothers and sisters who are deaf and hard of hearing could also participate. Thousands across Sydney tuned in to these, with more than 1 million people watching the  Easter services on Channel 7.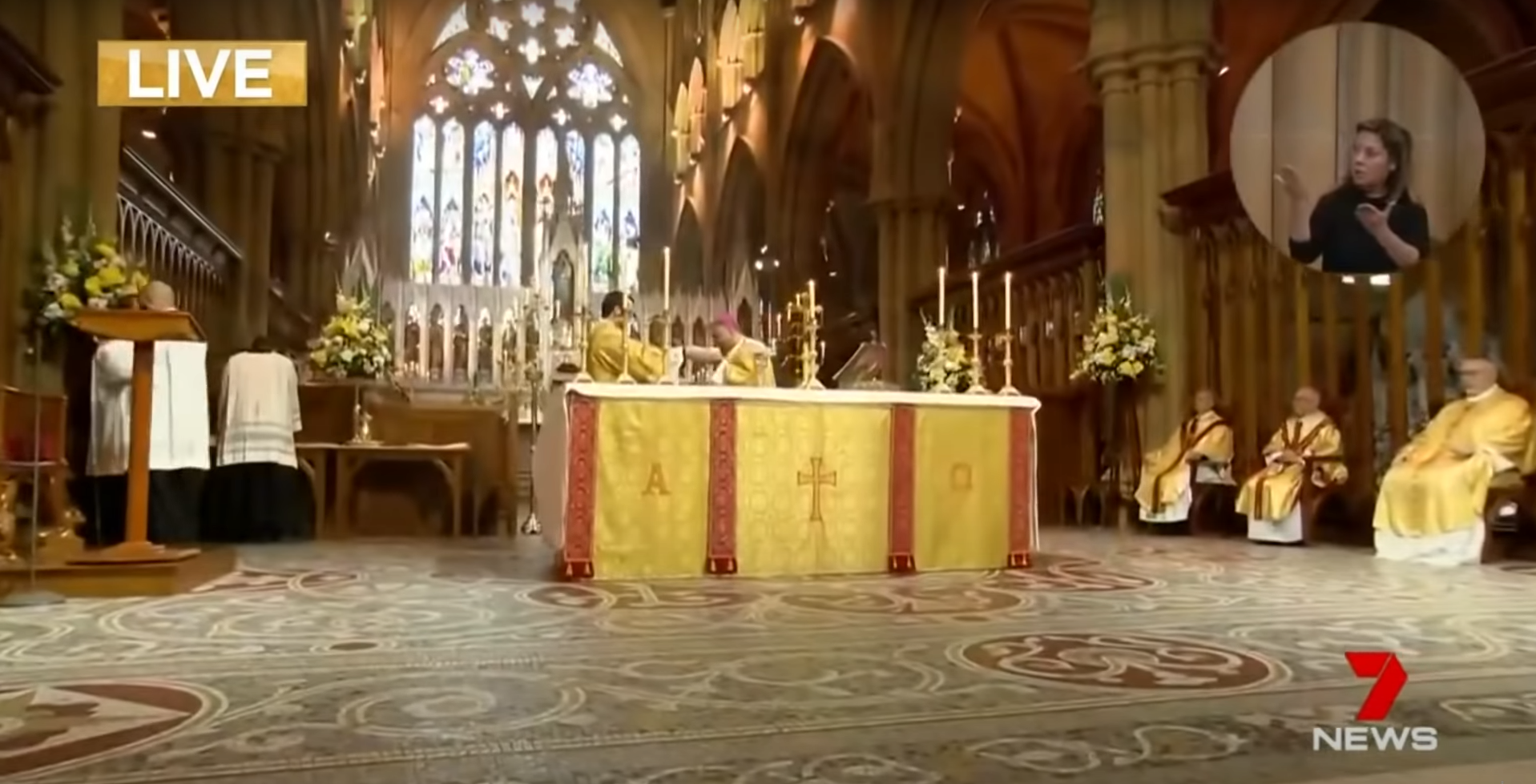 As the Cathedral slowly re-opened, parishioners were welcomed back and the Cathedral began to rebuild its rhythm. In the past few months with eased restrictions, family and friends celebrated the life of former NSW Premier and Australian Catholic University chancellor, John Fahey AC, with many attending his funeral. We also witnessed the Ordination of 4 new priests ready to serve God and the faithful of the Archdiocese. Fortunately, exemptions were granted which enabled up to 300 in the congregation for both of these events.
Today, the Cathedral remains open and welcomes all to partake in the sacraments. 
For more information on Mass and Confession times as well as Livestream details please visit: https://www.stmaryscathedral.org.au/