Ephpheta staying connected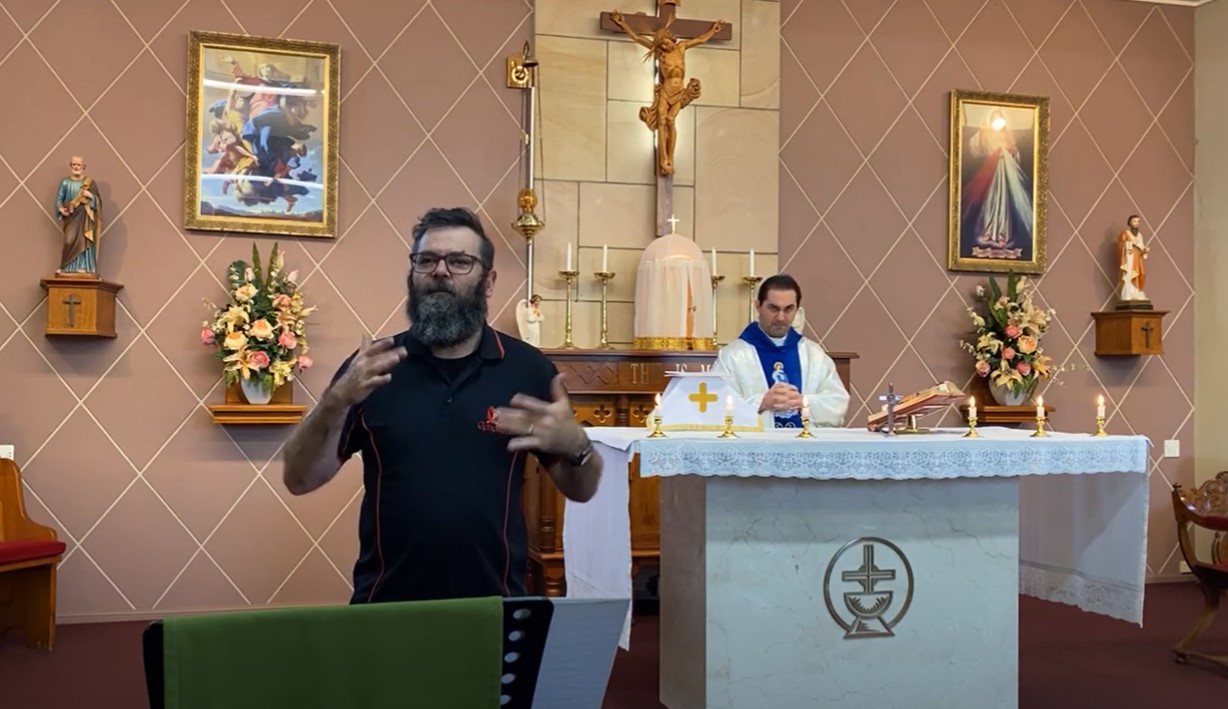 Image: Mass at the Assumption Parish
The Ephpheta Centre creates meaningful opportunities for the deaf and hard-of-hearing community to connect and grow in their Catholic faith. Until just prior to the lockdowns, the Ephpheta Centre was organising multiple events for their members, such as the Combined Day-Out, trips to the Sydney Zoo, a Deaf Womens' Day-Out, and Mosaic Workshops.
Sadly, COVID-19 has placed a temporary suspension on these gatherings, but the Centre is still continuing to livestream their Masses at the Assumption Parish with an AUSLAN translator, and hosting zoom events to connect the community.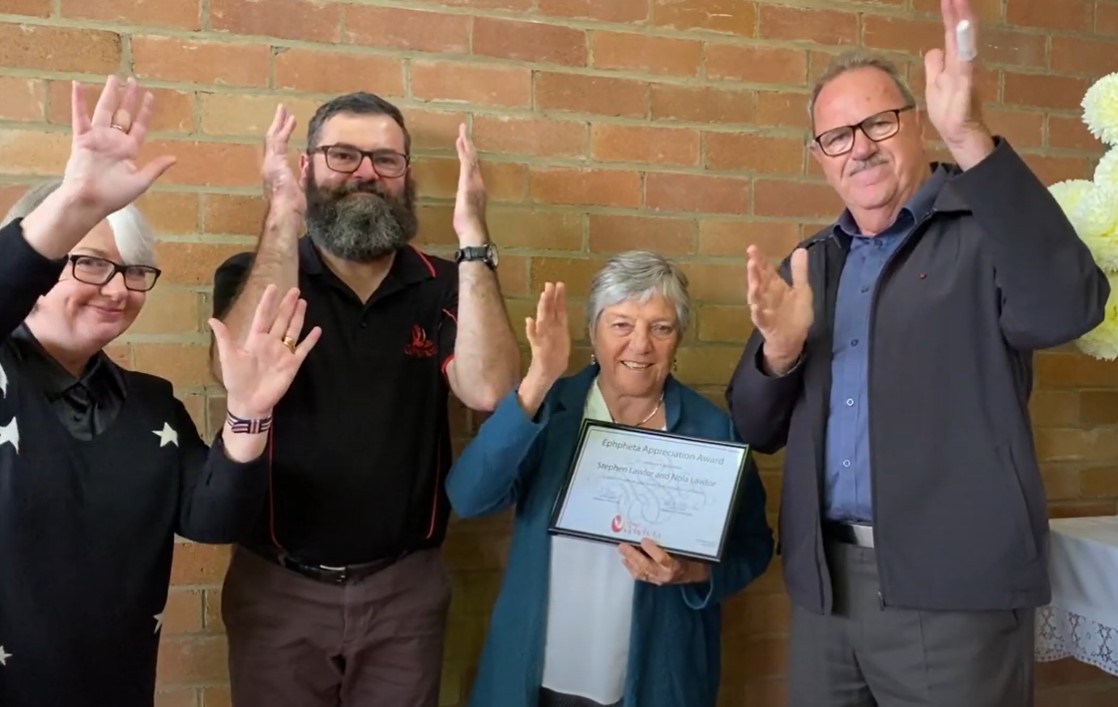 Image: Liz and Dave from the Ephpheta centre congratulating Community Award Winners, Stephen and Nola Lawlor
The Ephpheta Centre is also proud to announce the winners of this years' Community Awards – Mr and Mrs Stephen and Nola Lawlor. The Community Awards are given to hard-working individuals who have made a significant contribution to the community. 
Stephen and Nola are loyal, compassionate and caring members of the community who have worked hard and served diligently during the pandemic. We extend our warmest appreciation to these wonderful individuals.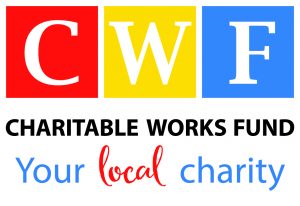 To support our deaf and hard of hearing community through the great works of the Ephpheta Centre, please give today!